PROXIMITY SENSOR
---
A Proximity Sensor allows the sculpture to sense when someone gets close, and then illuminate.
The behaviors for this sensor are slightly different than the Touch Sensor.

When we get close to the Proximity sensor on the sculpture, the Filament inside will illuminate. The light will fade in to full ON and, when the person walks away from BEACON, the light will fade out to fully OFF. This test video is an example of what we're looking for.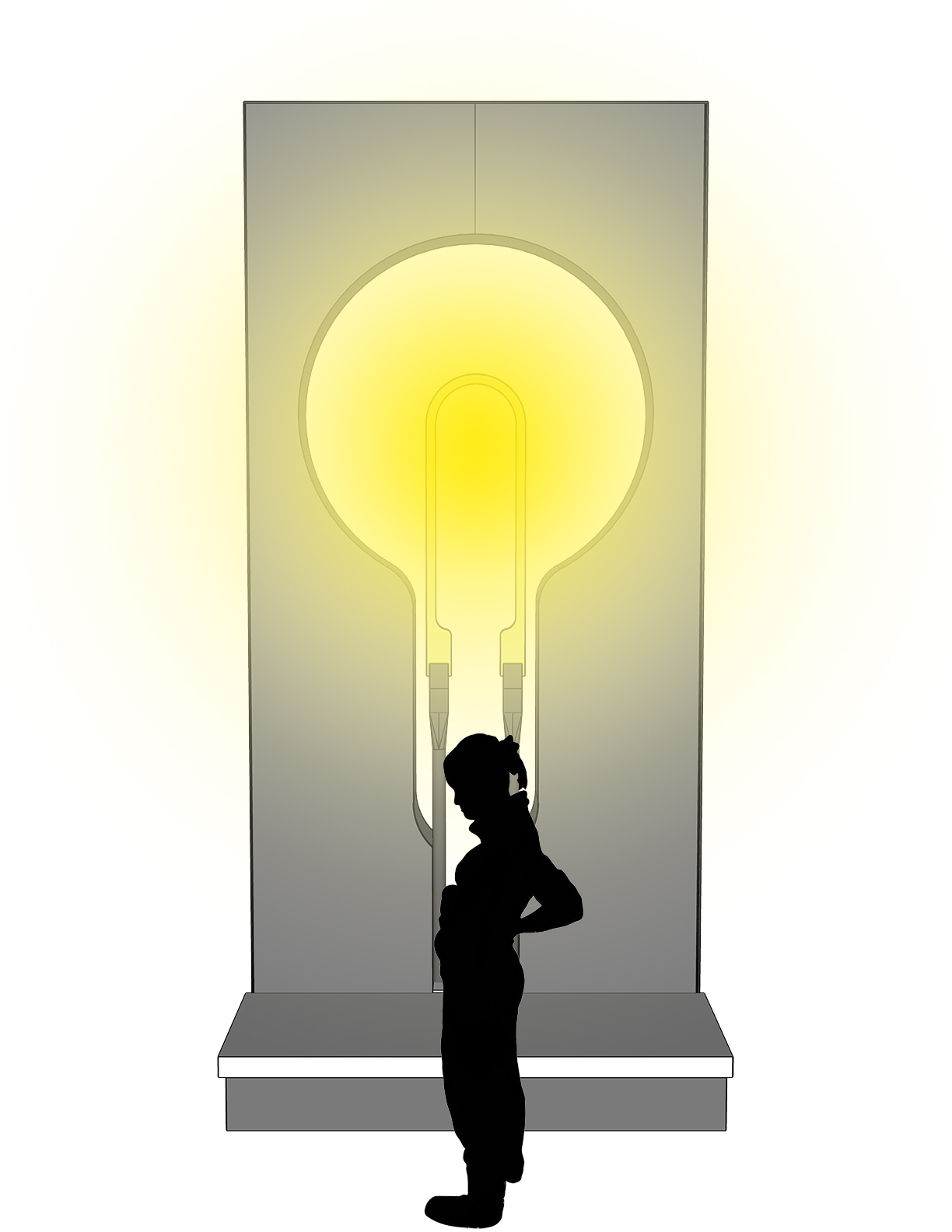 The Proximity Sensor 'sees' with ultrasonic vibration. What look like eyeballs are actually two transducers; one sends out a high-pitched sound which bounces off of objects, the other senses the high-pitch sound that has bounced back. The programming for using this sensor is unique, in that you need to calculate the 'distance' from the amount of time that a sound can travel through relatively humid air!

Here are the components of the circuit: