Fundamentals / are the main skill-areas required to build Beacon



METALWORKING

---

Metalworking makes up a large portion of the BEACON fabrication. To prepare ourselves for making the framework of the sculpture, we learned some of the forms of Metalworking:



Cutting


We learned how to use multiple forms of bandsaws (a continuous metal-cutting blade powered by a motor) to cut all kinds of metal stock shapes; tubes, rods, bars and sheet metal.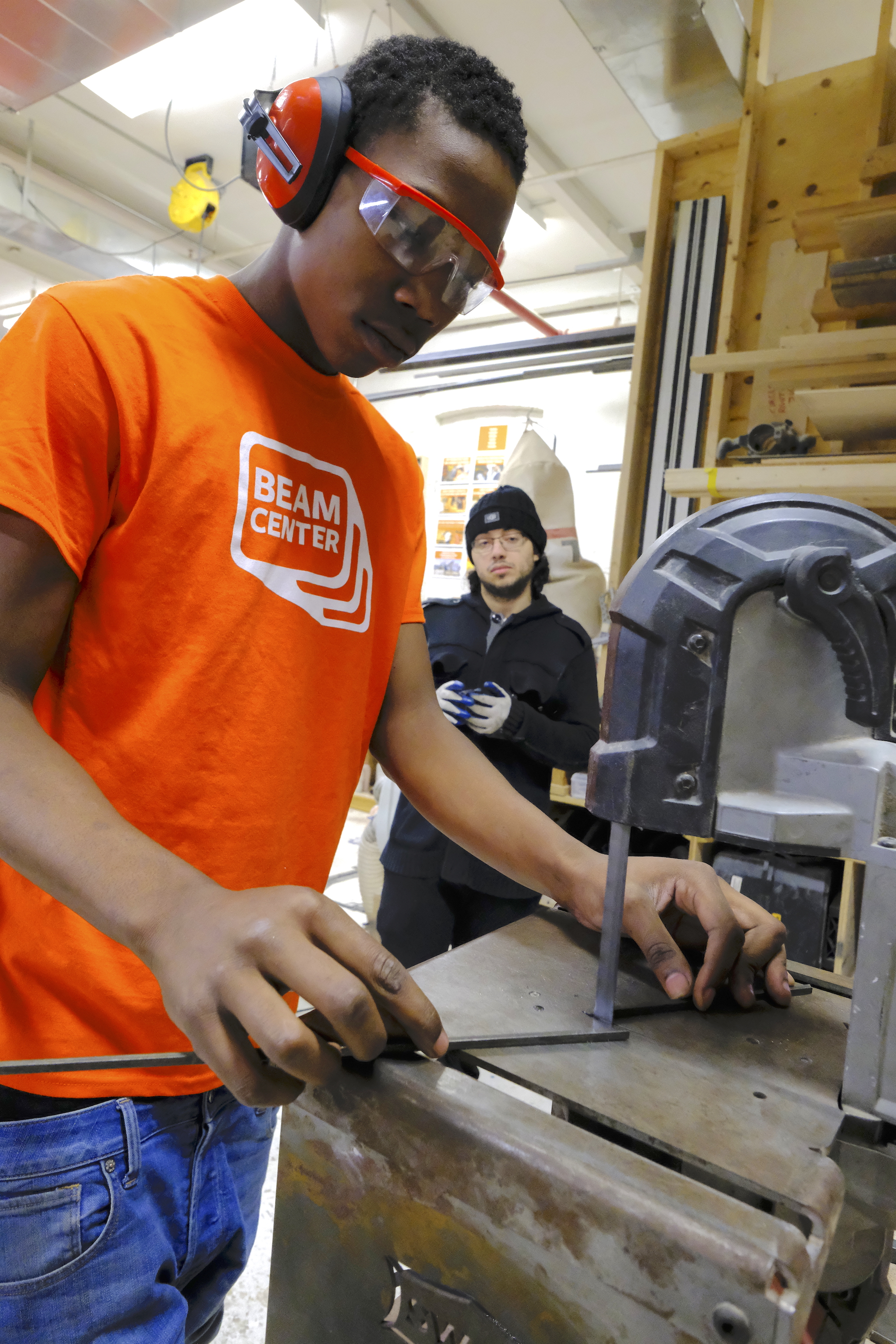 DayDay cutting steel square bar on the Table Portaband.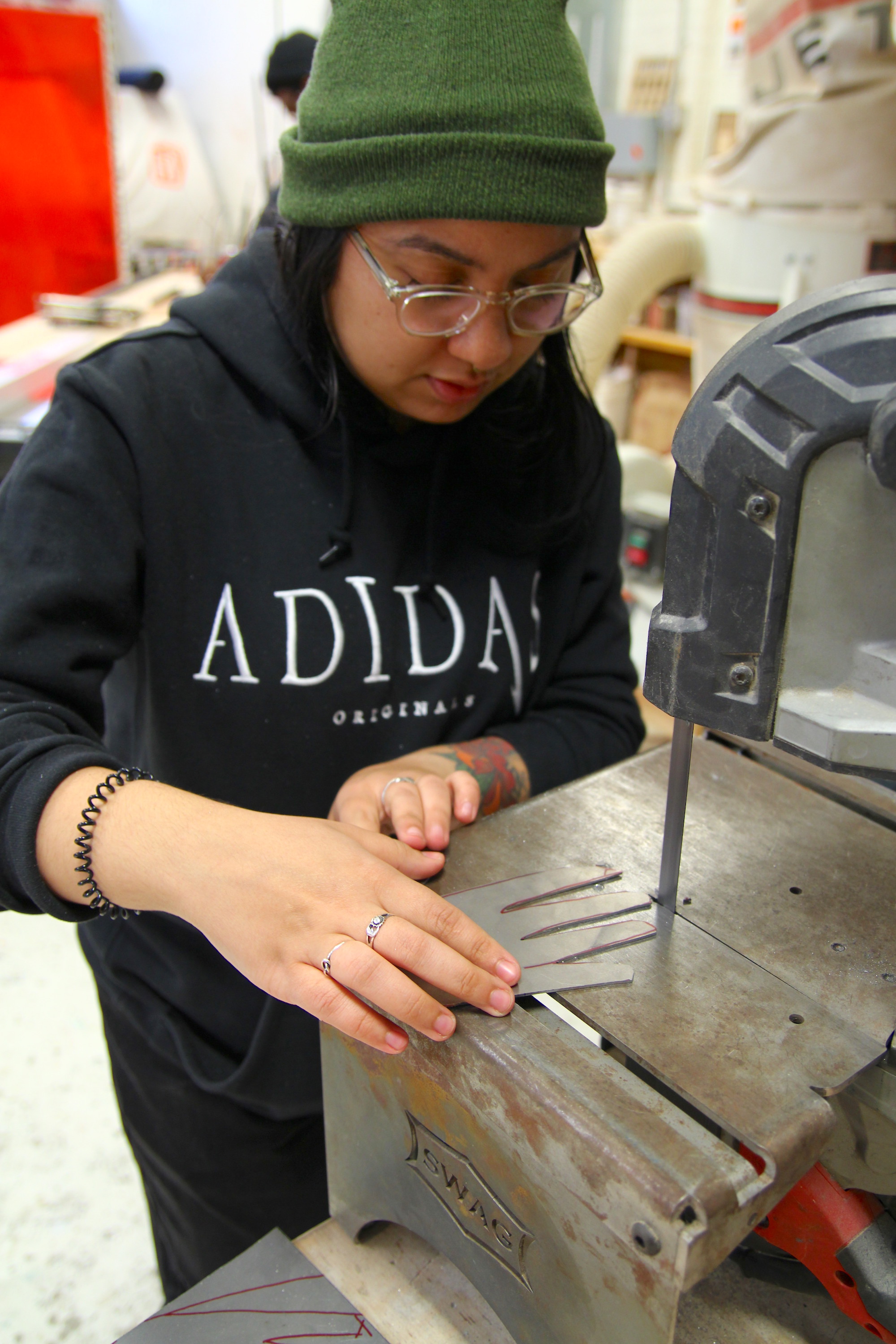 Johanna cutting steel sheet on the Table Portaband.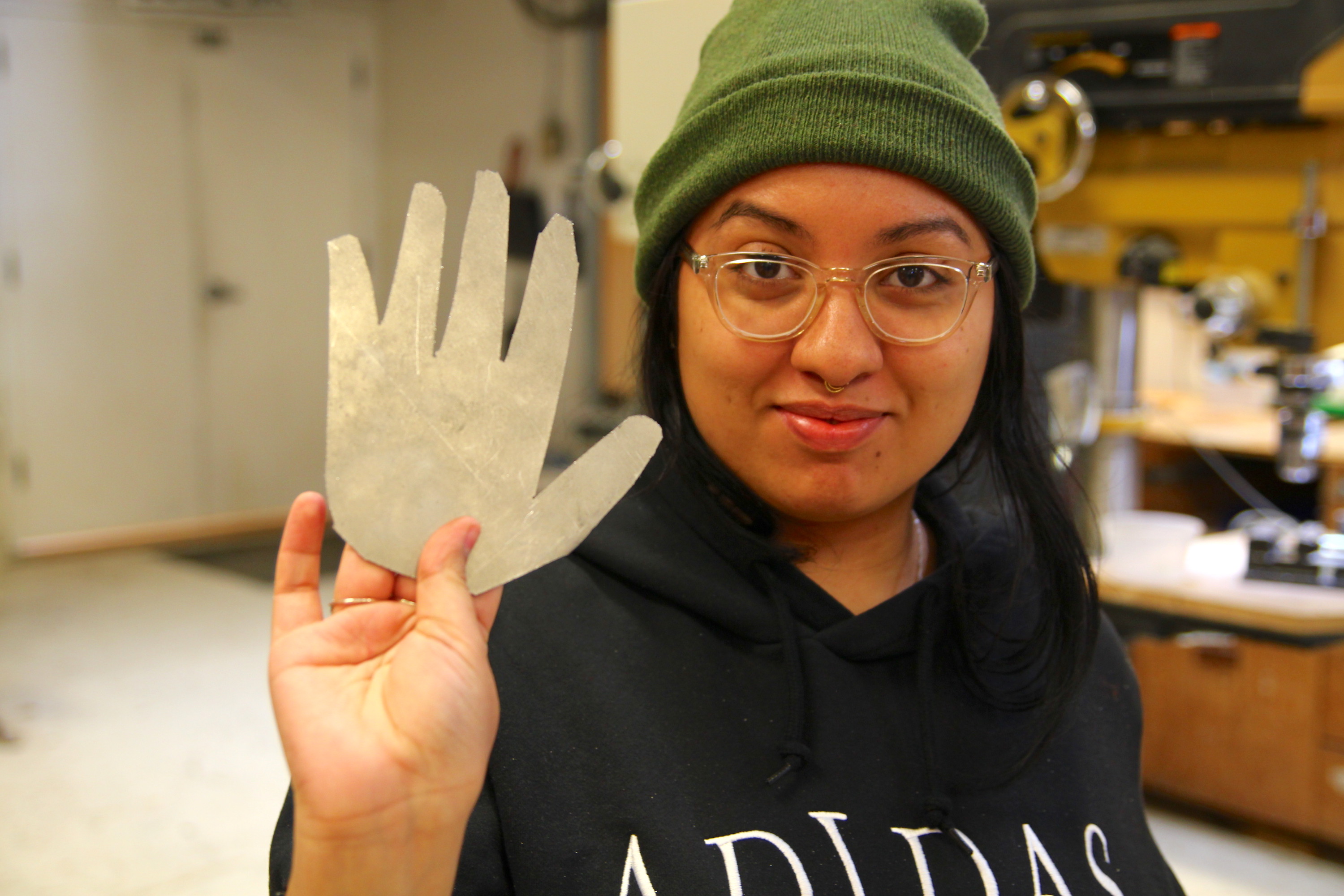 Johanna's hand!



Bending


We learned how to use a manual bending tool. To use it, we adjust three different 'dies' to affect the size of the curves we want to make.



Lakeisha bending round bar on the Bender.



Welding


We learned how to fuse together Steel parts with a MIG welder. This is the easiest form of welding to learn. It's HOT, so there is a lot of safety equipment involved that protects our eyes and skin.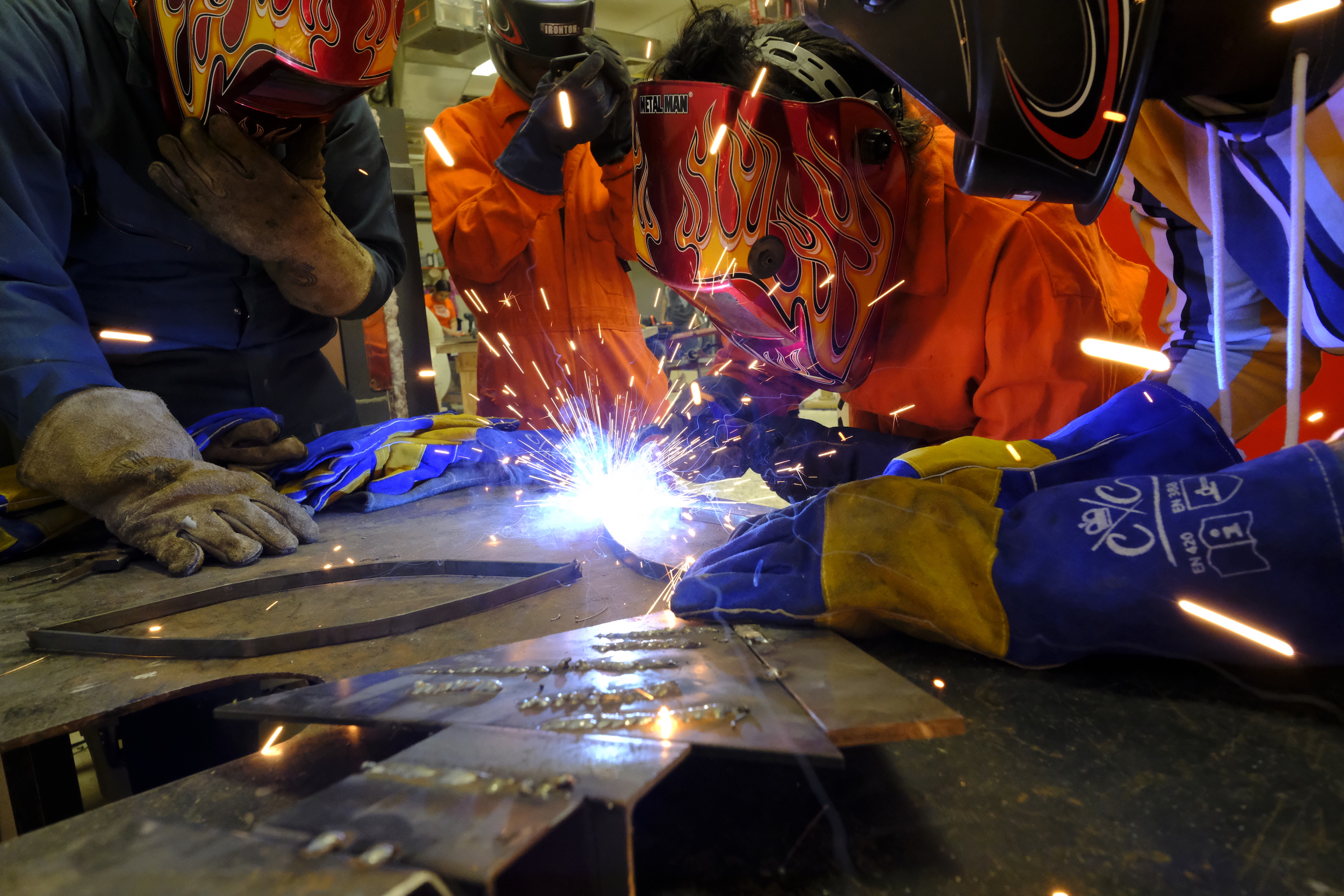 Johanna (welding), along with Alante and Justin tacking together steel flat bar.



Holli welding together a steel bending jig.



Drilling


We learned to operate various forms of drills (hand-drills and a larger, floor-mounted Drill Press) to make holes of all sizes through metal.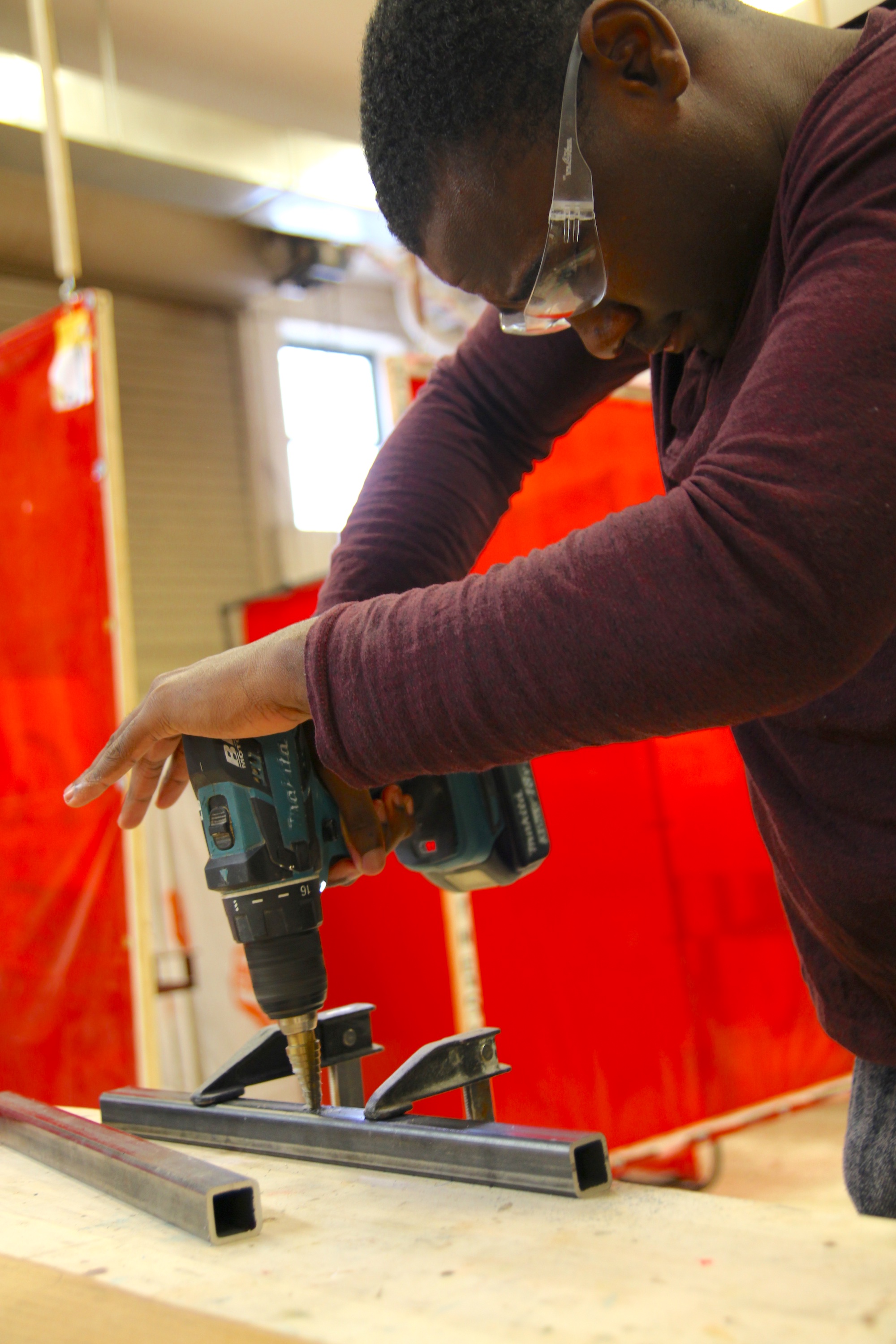 Blake using a Step Drill Bit to drill larger holes in a piece of steel square tube.