Fundamentals / are the main skill-areas required to build Beacon



ELECTRONICS
---

Electronics are the most integral part of BEACON. We'll be paying homage to Latimer's original carbon filament, that when charged with the flow of electrons created glowing light. We'll be learning a modern set of tools for working with electricity, lighting and programming...



Arduino / Circuits / Programming


We tested out the basics of assembling a Capacitive Touch Circuit.
A change is detected (the finger touches a piece of copper tape) and the Arduino is told to use that change as a Switch to turn on the LED.




Later, we graduated to a more complex circuit, where a light sensor change signals to the Arduino to change a multi-color LED.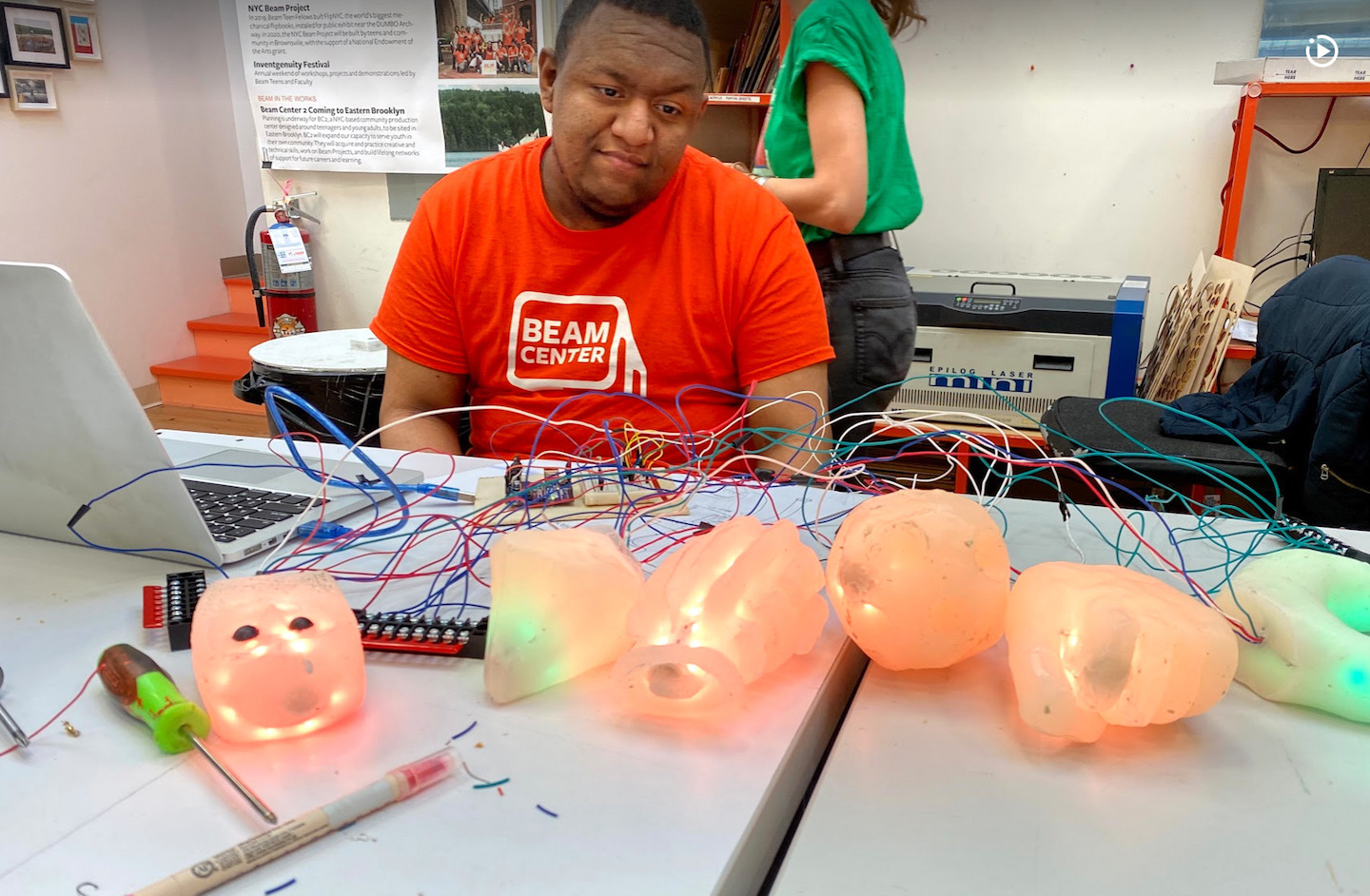 Justin testing out an array of 3-color LED objects linked to an Arduino circuit.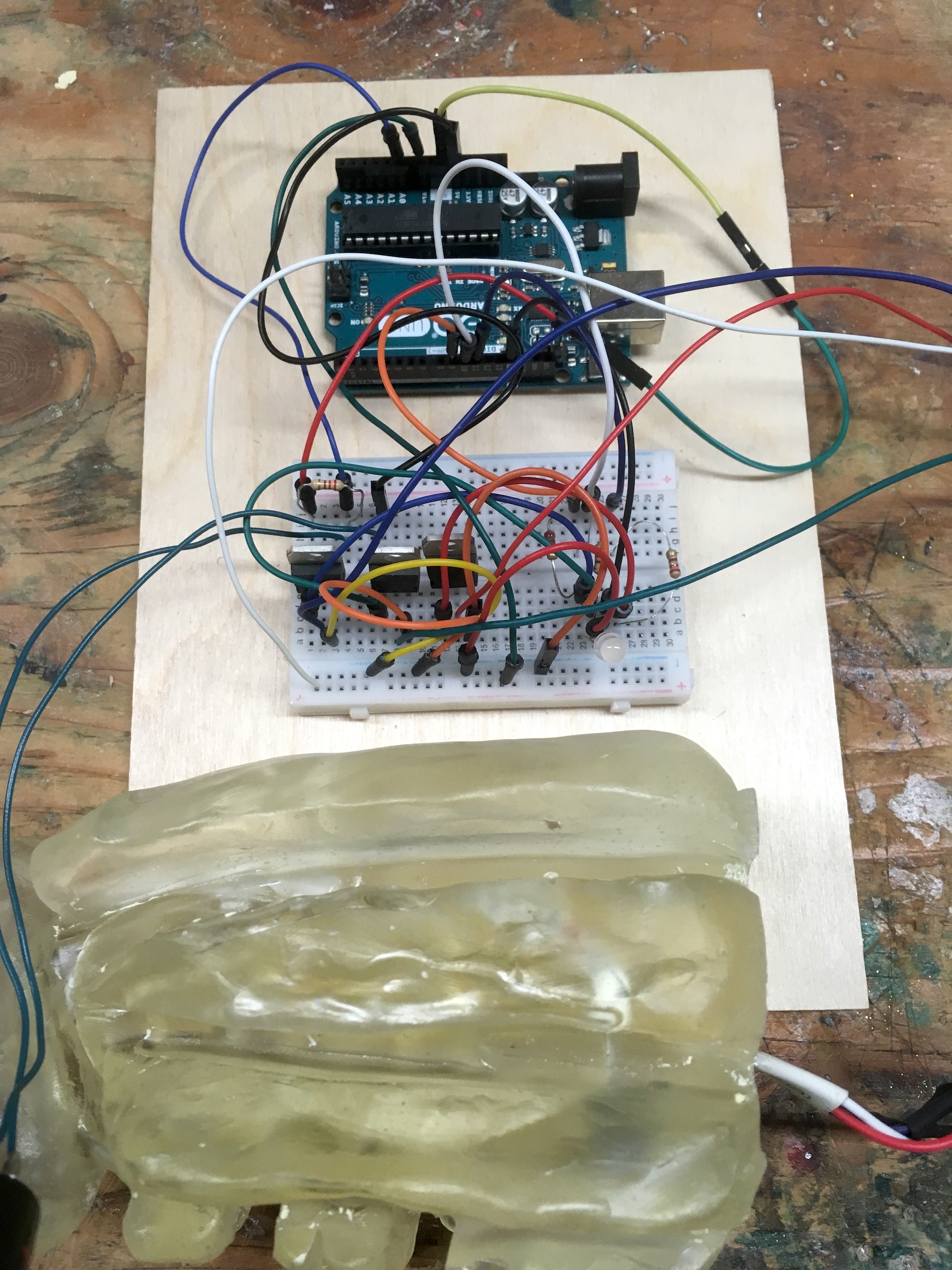 Arduino hooked up to the breadboard circuit, which sequences through the colors a RGB LED strip cast into a Plastic Resin shape.


Justin testing the initial connections for the RGB LED cast object. He makes the observation that when the Red, Blue and Green colors are all connected that the visible light is White!



Johanna testing out the range of a Photoresistor - which senses the amount of 'visible' light - on the RGB LED cast object.




Soldering


Solder is all about fusing electrical connections. With a soldering iron (HOT!) and special melting wire called solder, we learned how to solder (connect) electrical wires to make complete circuits.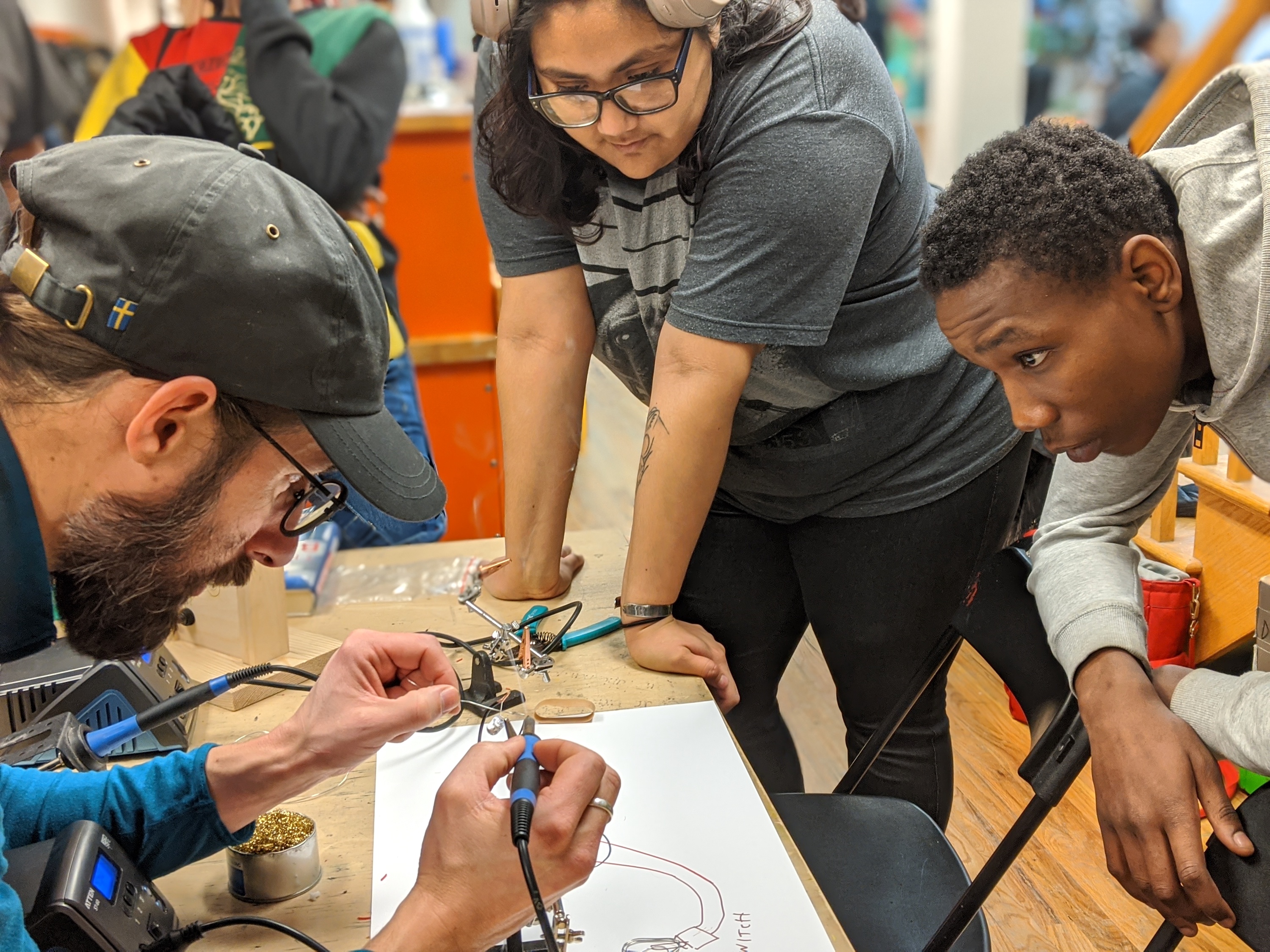 Jae and DayDay learning how to solder.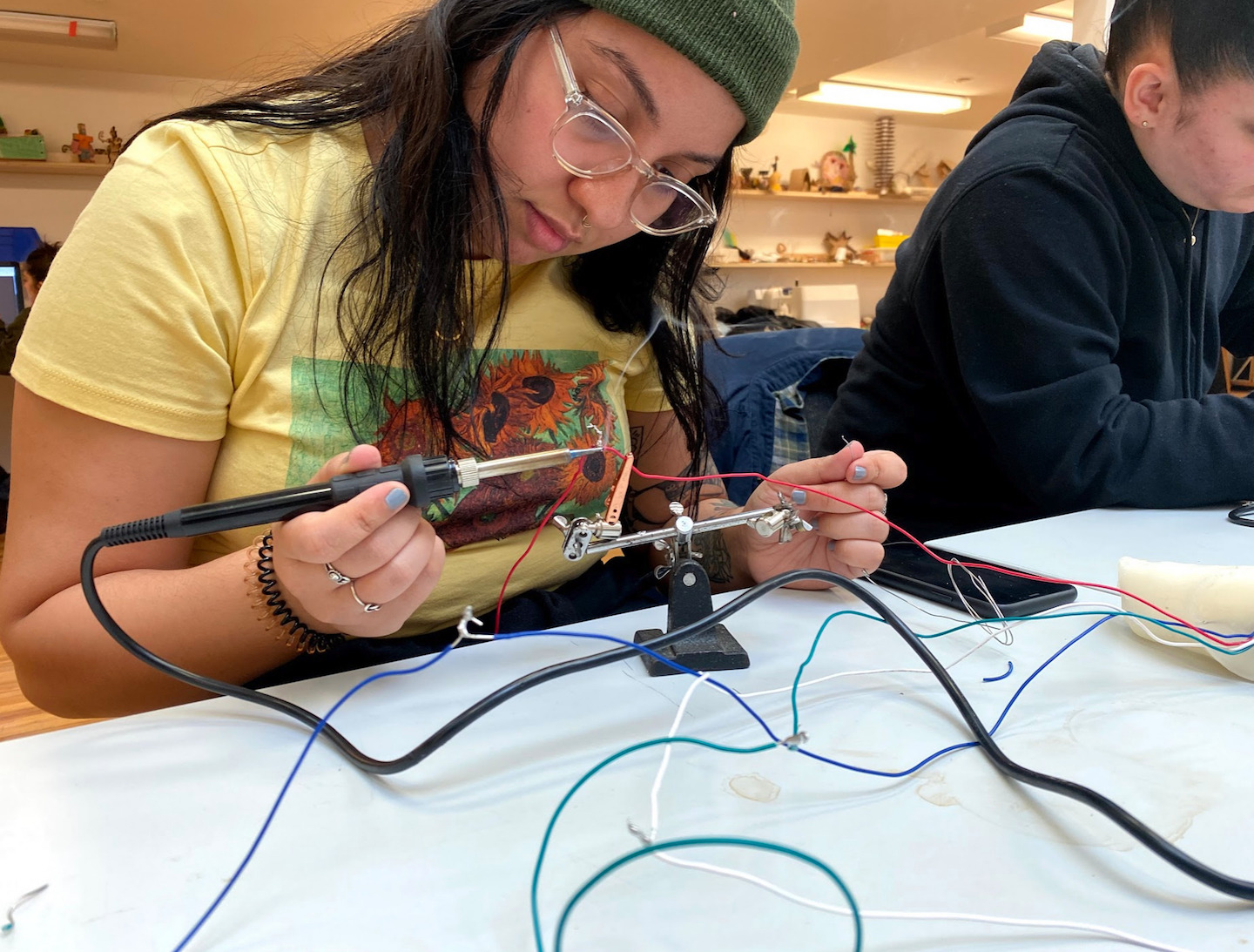 Johanna soldering connections on an RGB LED strip.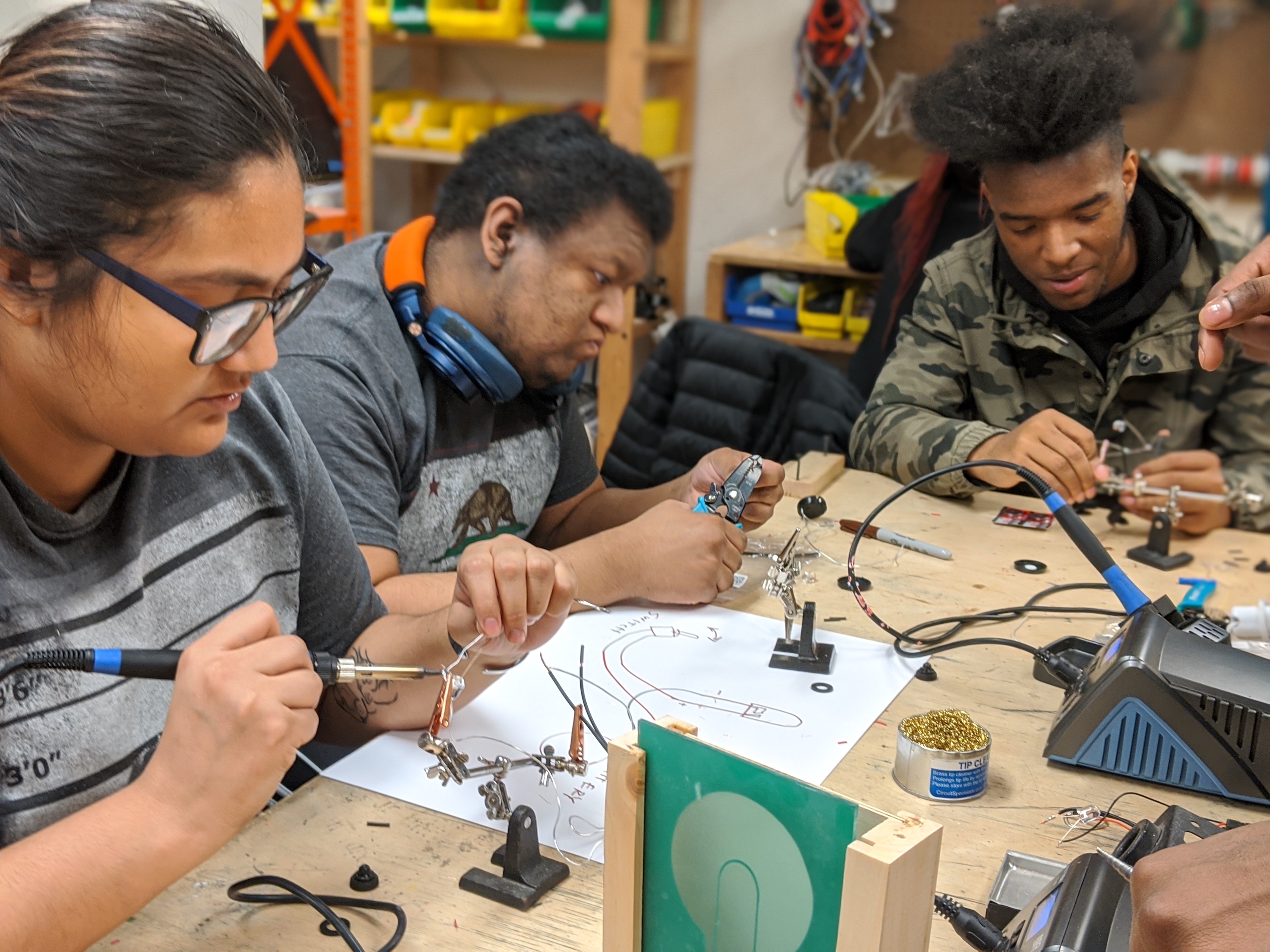 Jae, Justin and Justin soldering together a simple LED light circuit with a switch.