Public ARTWORK

made by YOUTH

Designed by the artist
Shervone Neckles

In Collaboration with
Beam Center

Co-presented by
Lewis Latimer House Museum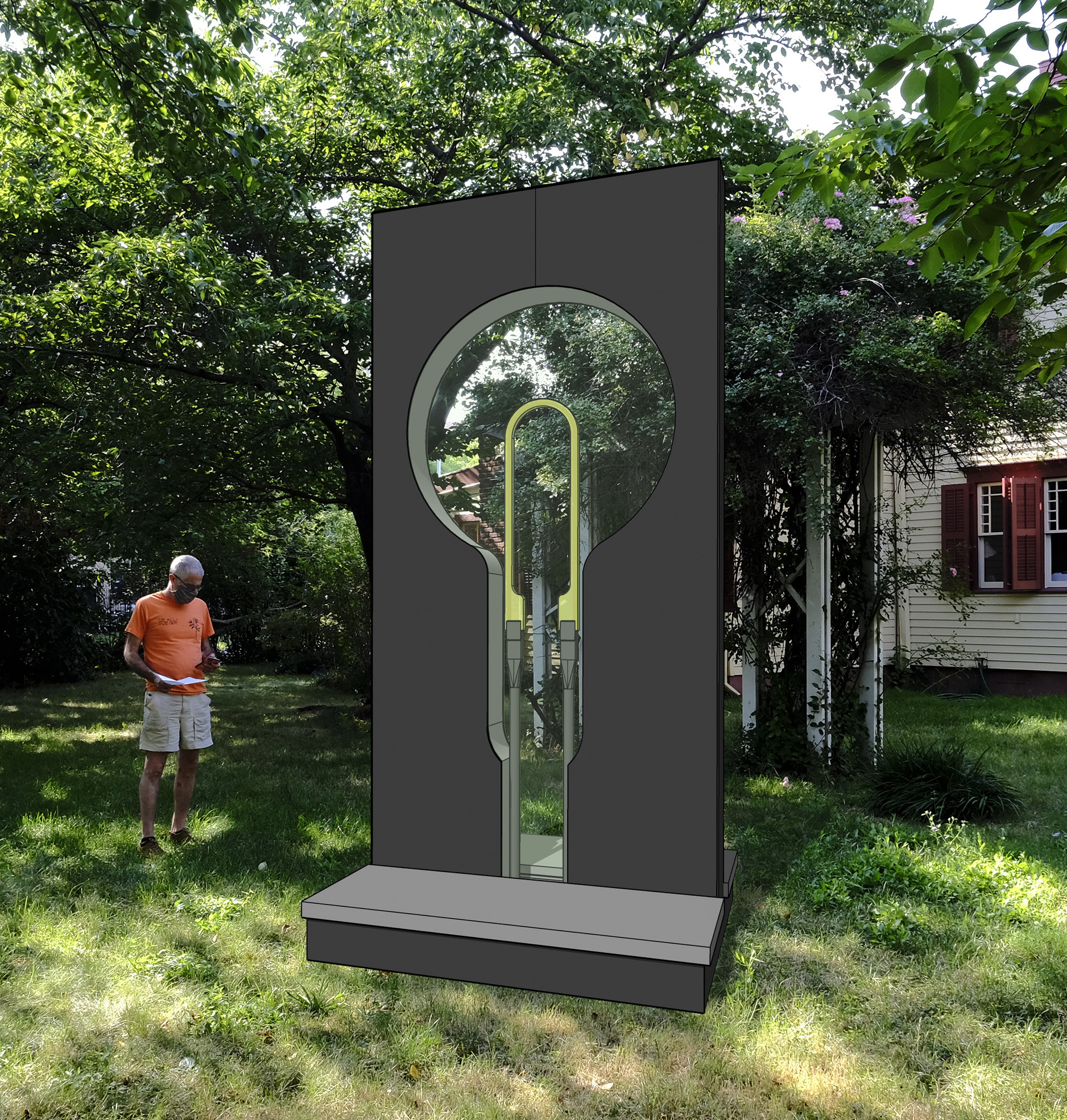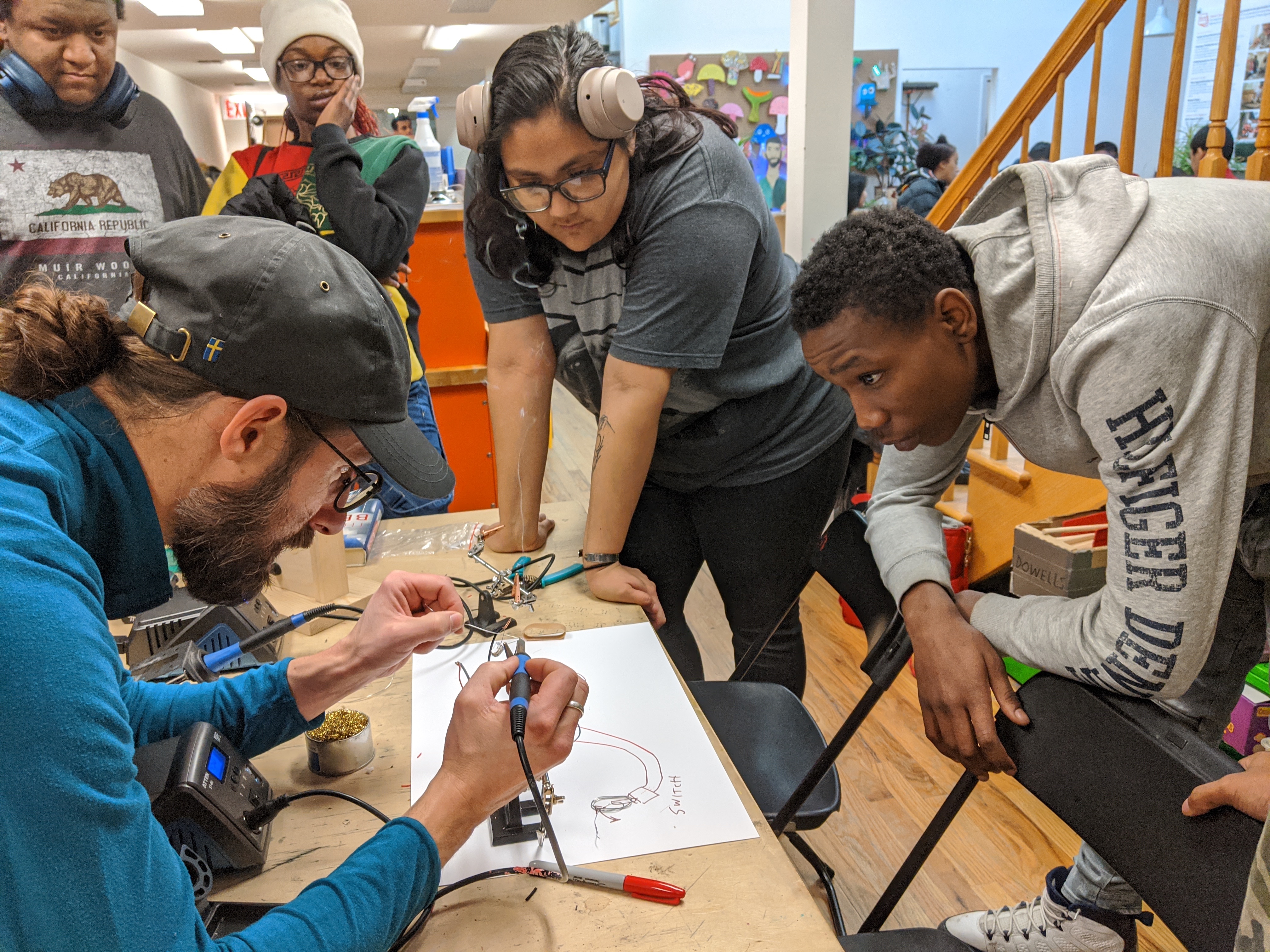 BEACON

is a temporary public art installation inspired by American Inventor

Lewis H. Latimer
and his 1881 patent for the electric lamp and 1882 patent for processing carbon filament in the incandescent light bulb. The BEACON installation is a replication of Latimer's mechanical drawing of the incandescent light bulb and carbon filament.
BEACON

is also a Training and Fabrication Process that aims to create an immersive, collaborative and technical experience for a group of young adults ->FELLOWS.
Fellows engage with Beam Center through hands-on skills-training and professional development to ultimately build BEACON as a collaborative team.



Over the course of the Training and Fabrication Process, Fellows learn skills in
Metalworking, Electronics and Moldmaking

, which they utilize in collaboration with the artist Shervone and Beam Center to build and install the public artwork in New York City.